The DigiCorpus DashBoard
Quick and Easy Overview via Internet Browser
- Use together with the DigiCorpus Home Trainer, the DigiCorpus Center Trainer, or for printing out exercise programs, - comprising more than 585 exercises.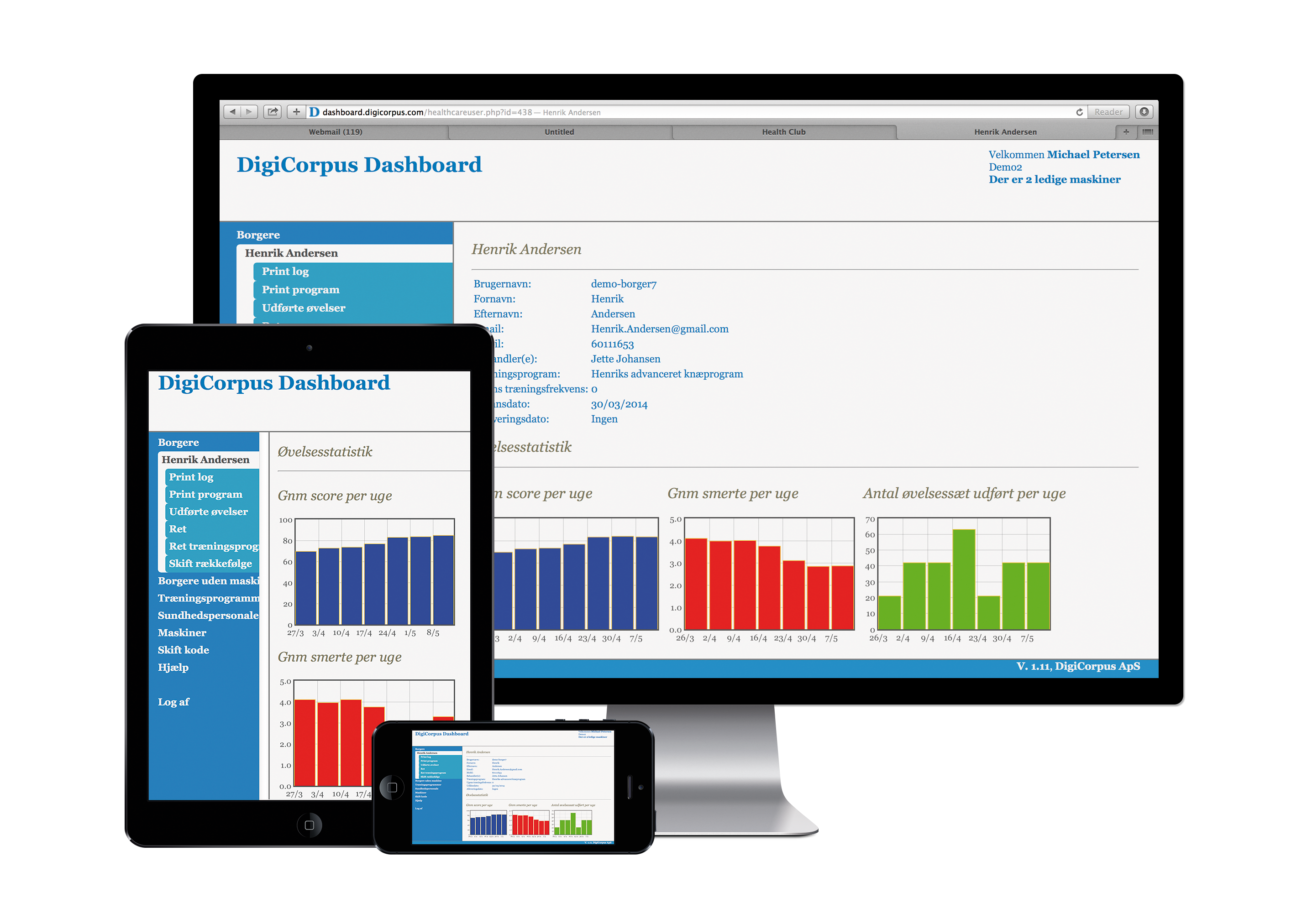 The DigiCorpus DashBoard, pictured above, can accessed via any Internet Browser at the web-address: dashboard.digicorpus.com
The Health Professional's DashBoard - The DigiCorpus DashBoard is available on any device with a browser - smartphone, tablet or computer - and provides a quick overview of the user's exercise data. DigiCorpus Dashboard immediately updates the training program on the user's DigiCorpus Home Trainer via the internet connection.
Extensive (and continously expanding) Exercise Database - Exercise programs consist over 150 exercises, selected and developed in close cooperation with the therapist, and other health professionals.
Data Security and Protection - DigiCorpus guarantees that data is stored on 'safe-haven' servers.
Continuous Updates - The DigiCorpus Dashboard and DigiCorpus Home Trainer are continuously updated with new exercises
Print Training Programs and Training Logs
Print Exercise Program - Once the userprofile has been created and the exercise program has been selected, it can easily be printed and handed-out to the user, thereby saving the cost of online exercise and training databases.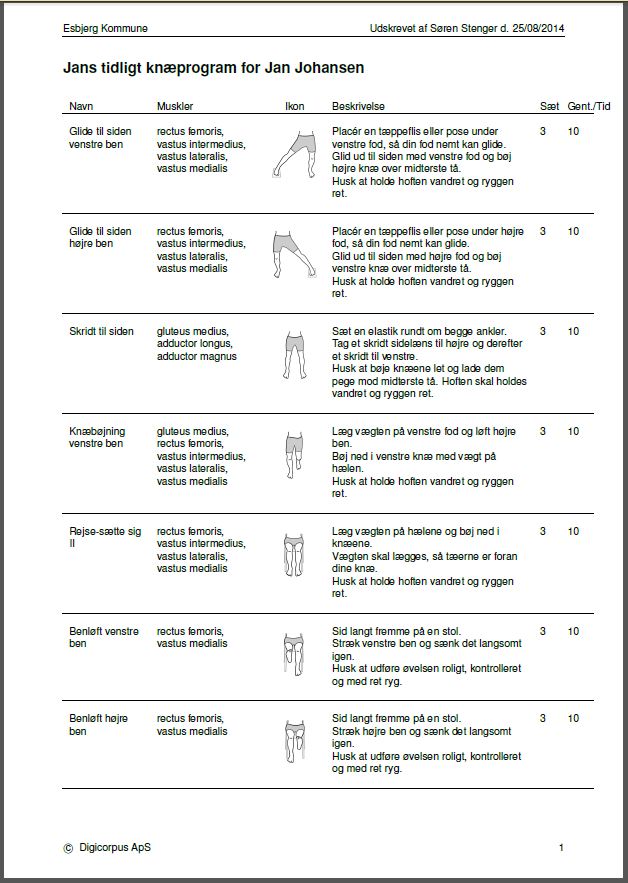 Example of a printed Exercise Program
Print Exercise Program Logs– It's quick and easy to print the exercise program log, for use as a file attachment in a health care system, or as a hand-out to the user, in reference to healthcare conversations.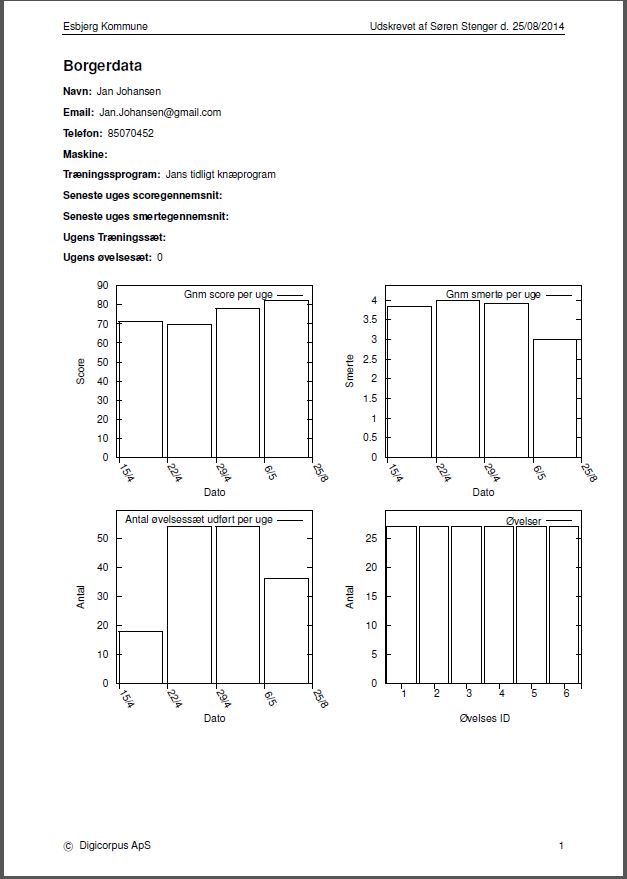 Example of a printed Exercise Log